Gerashchenko called the murder of the assistant to the Director "Ukrspirt" custom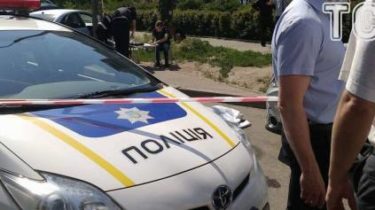 MP and adviser to the interior Minister Anton Gerashchenko confirmed that killed in Kiev Poznyaki district employees was the assistant Director of the state concern "Ukrspirt" and its former Director Viktor Pankov.
According to the MP, punks, double-headed a company, which constantly gets in the scandals associated with the implementation of the "left" of alcohol.
"The police will consider all possible versions of the murder, ranging from personal relations and ending with the failure to meet financial obligations. I think that one of the leading versions that are tested must be the version of the murder of Victor Pankov related to the work of the state concern "Ukrspirt", – he wrote.
See also:
The police said how many times shot to the victim at Poznyaky former head of "Ukrspirt"
Also Gerashchenko said that he believes in disclosure "of this assassination", and its customers, the organizers and perpetrators will be punished by life imprisonment.
As previously reported, on the morning of 30 may on the street Michael Grishko in Kiev unknown "Audi" red fired several shots at the man and drove away in the direction of prospect Grigorenko. According to preliminary data, from a shot in the back of the man died. Now on the scene working investigative team, the police introduced the plan "Interception".
A witness to the murder said that the killer did 3-4 shots at close range, and the ambulance had to wait about 15 minutes. According to him, before the medics get the wounded man was still alive.
"If you'd seen how long this crawls MS*tion coach. And how long was the doctor out of this machine. It's a shock. Going and checking the pulse, she was pronounced dead and almost started to get up. All I could squeeze out: "Do something". It a few minutes ago was alive…" – wrote a witness on his page in Facebook.
Comments
comments