In the Ukrainian foreign Ministry believes that long-term truce in the Donbas is possible only after Putin's order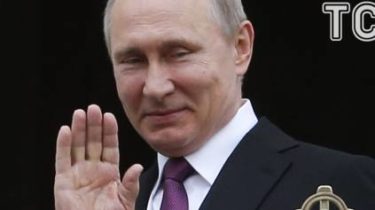 The long truce in the Donbass possible only when you will dispose of personally, the Russian President Vladimir Putin.
This was after talks in "channel format", said the head of the Ukrainian delegation, first Deputy Minister of foreign Affairs of Ukraine Vadim pristayko, writes UKRINFORM.
The Ukrainian side tried to declare a regular ten "silent mode".
He recalled that the most effective and long-lasting from the previous 9 modes of silence was that, when 2 years ago, before September 1, Putin "separately, individually" has told about it, and it "somehow" did.
Pristayko noted that the main message of the Ukrainian side at the talks was that we must first stop shooting, to kill people.
According to Pristayko, at today's meeting in Berlin, the parties tried to find a solution to questions that are "stuck" working group in Minsk. The diplomat believes that the real is now likely to count on progress to painful for all the exchange of hostages.
See also:
The Ukrainian side of the JCCC complains that the militants are violations of silence do not allow Minsk
Pristayko reminded that Ukraine was carried out verification in prisons. "We believe that this work will remove all the past obstacles to exchange "all for all", – said the Ukrainian diplomat.
Comments
comments