Petrenko accuses Saakashvili of lying and threatens court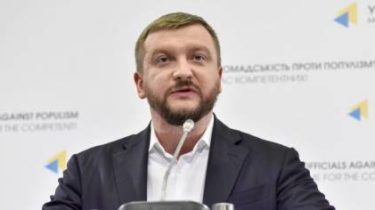 The Minister of justice Pavel Petrenko will submit the claim about protection of honor and dignity against the leader of a political movement "new force" of Mikheil Saakashvili.
It is reported by Ukrainian Pravda.
According to him, during a rally outside the Ministry of justice was announced false information, in particular that the Ministry of justice refuses to register a name change "Movement new forces" and illegally registered the party "Block of Mikheil Saakashvili".
"The Ministry of justice registered the "Movement of new forces" literally six months ago … Regarding the fact that the Ministry allegedly not registering change of name of the party "Movement of new forces of Mikhail Saakashvili". As of today, no documents with the name of the party Saakashvili, "the Movement of new forces," the Ministry of justice is not" – said Petrenko.
The Minister promised to register the change, if the party will provide all the necessary documents for renaming.
"Today when I saw action, we have invited the initiators to engage in constructive dialogue – and in this office was attended by several deputies and Mikheil Saakashvili. I very simply explained that it is necessary to submit certain documents to ensure that they received the registration of the party, and what it had to do with their lawyers to make it happen within the law and quickly," – said the Minister.
In turn, according to Petrenko, Saakashvili "has fallen to the level of market person that swore and tried to provoke a fight, behaved obscenely and unacceptable."
That is why the Minister decided to file a lawsuit on protection of honor and dignity due to Saakashvili's statement.
Comments
comments