"Ukraine's place in Europe." The European Commission welcomed the decision of the Senate of the Netherlands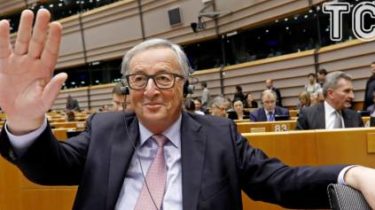 European Commission President Jean-Claude Juncker said that the place and the future of Ukraine is in Europe.
A statement in Brussels following a positive vote of the Senate of the Netherlands for the Association Agreement, reports UNIAN.
"Today's vote in the Dutch Senate is sending an important signal from the Netherlands and the European Union to our Ukrainian friends: the place of Ukraine in Europe, Ukraine's future with Europe," he said.
Also the head of the European Commission thanked the government of the Netherlands and party leaders for the efforts they made in order to positively terminate the process.
See also:
In the Parliament of the Netherlands expressed support for the Association Agreement
"The EU is fully committed to our partnership with the Ukrainian people, which became one of our closest and most valuable. The Association agreement has increased trade volumes between us have brought growing prosperity to entrepreneurs, helping to initiate and consolidate a number of reforms in Ukraine and provides new opportunities for citizens of both the European Union and citizens of Ukraine. Let's use the positive momentum that generates today's vote to further strengthening our partnership", – said the President of the European Commission.
"We're almost there. Our Association Agreement, including the deep and comprehensive free trade area, now one step closer to ratification," he said.
The Juncker added that he would like to complete this process as quickly as possible, before the summit Ukraine-EU which will pass in July in Kiev.
See also:
The Kremlin dirty tricks at every step. Poroshenko explained why he delayed the ratification of the agreement with the EU
We will remind, on may 30, the Dutch Senate voted on the Association Agreement EU-Ukraine. In Parliament the vote took place without discussion, the deputies expressed the will get up, because the legislature does not apply the electronic voting system.
According to preliminary data, voted Pro 50 deputies 25 against.
Now the instruments of ratification shall transmit the signature of the king of the Netherlands, then Brussels.
Comments
comments