Poroshenko potrollit Putin for "assigning" Anne of Kiev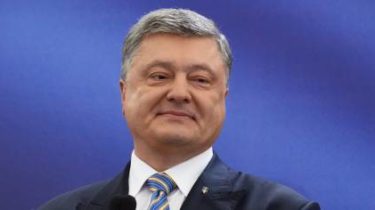 President of Ukraine Petro Poroshenko in his comments on the ratification by the Netherlands of the Association agreement with the EU potrollit the head of the Russian Federation Vladimir Putin.
During a joint press conference with President of France Emmanuel Macron, he said that the daughter of the Prince Yaroslav the Wise was "Russian".
The "enlightened French public knows about the "Russian" Anne – Queen of France; the youngest daughter of our Grand Prince Yaroslav the Wise was the wife of Henry I, and made a significant contribution to the development of France, being one of the founders of at least two European dynasties of the Bourbons and Valois, one of which still reigns in Spain", – said Putin.
See also:
The Kremlin dirty tricks at every step. Poroshenko explained why he delayed the ratification of the agreement with the EU
Poroshenko responded by saying that Putin tried to "steal" Anna in front of the whole of Europe. He added that Ukraine was part of Europe from the times of the Principality of Yaroslav the Wise.
"By the way, since the old Ukrainian Prince Yaroslav the Wise and his daughter-the inhabitant of Kiev Anna Yaroslavna that just yesterday, Putin tried in front of the whole of Europe to steal the Russian history", – said the head of Ukraine.
At the video time 1:10.
As previously reported, the Ukrainian social media users also made fun of Russian President Vladimir Putin, who "appropriated" the Kiev Prince Yaroslav the Wise and his daughter Anna. Funny tweets see→.
Comments
comments