Botulism in Kiev: the experts explained how a deadly fish gets into the capital's supermarkets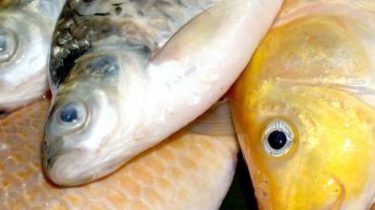 Three cases of botulism recorded in recent days in Kiev, and one of them ended with the death of the patient. All the victims ate dried fish of the same manufacturer, although purchased in different stores, says the story TSN.19:30.
"He ate fish and offered my pregnant wife. She refused – was alive. But, alas, he died because he received already in very serious condition with a respiratory disorder. The fish was caviar. People always perceive: Oh, how lucky, what a lot of eggs. Seen, got a lot of toxins," explained the Professor, head of chair of infectious diseases in Bogomolets national medical University Olga Golubovska.
Comments
comments