Florida private pool "settled" six-foot alligator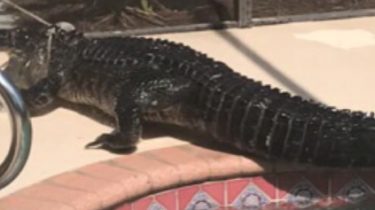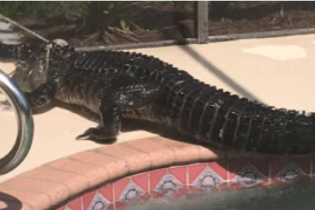 In Florida, the family discovered in their own pool the six-foot alligator.
Video posted on the official website of the police Department of Sarasota to Facebook.
Seeing the reptile family called the police and officers of protection of fish resources and wildlife of the United States.
Specialists pulled the alligator, which is actively resisted, from the pool and took him in the more characteristic the species habitat.
See also:
A giant alligator came out on a Golf course in Florida
For two days the movie on the "Facebook" has been watched more than 300,000 times.
We will remind that it not the first case when a dangerous reptile found in residential areas. So, the courtyard Texas residents "complained" 90-pound alligator.
Comments
comments