"Gazprom" announced about the arrest of its shares in Ukraine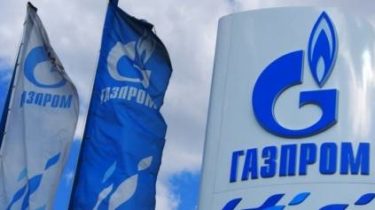 Ukraine has arrested the shares of the joint-stock company "Gaztranzit", which is partly owned by the Russian monopolist "Gazprom". The reason Moscow does not want to pay the fine and penalty given to the Antimonopoly Committee of Ukraine and which has been confirmed by several courts.
The decision of the Department of state Executive service of the Ministry of justice of Ukraine about the arrest of shares of the company's representatives passed on may 12, writes RBC with reference to the financial reporting "Gazprom".
Ukraine also opened the enforcement proceedings for the sum of 189 billion UAH 125 million, including the amount of the Executive fee of 17 billion 193 million.
Gazprom is studying ways to further protect their rights," – said the press Secretary of the head of the company Alexey Miller, Sergey Kupriyanov.
Sources in "Gazprom" assure that, at the present time the transit of Russian gas to Turkey via the territory of Ukraine is in normal mode, and the company "Gaztranzit" not undertaking significant activities.
See also:
Gazprom started the construction of a gas pipeline bypassing Ukraine
"Gaztranzit" – affiliated with "Gazprom", private joint stock company, 40.2% of its shares belong to "Gazprom" and "Naftogaz of Ukraine", another is 19.6% owned Turkish "Turusgaz". "Gaztranzit" was created as the operator of Ukraine's gas transportation system for gas supplies to Turkey and the Balkans.
The Antimonopoly Committee in January 2016 imposed on Gazprom the penalty at a rate of 85 billion 965 million 927 thousand UAH, because the Russian company abused a monopoly position in the market of natural gas transit by main pipelines on the territory of Ukraine in 2009-2015. To pay its Gazprom did not want to. AMC filed a lawsuit. Meanwhile, began to grow on the unpaid penalty Gazprom penalty, which eventually grown to the same amount as the fine (above the amount of the penalty, the penalty can not be). So, in essence, the penalty was doubled to nearly 172 billion. Forced to pay this amount, and also to stop violations of "Gazprom" requires the court.
"Gazprom" with this decision, disagreed, refused to pay the fine and filed an appeal.
Earlier it was reported that the antitrust agencies urged the government to arrest accounts of "Gazprom".
Comments
comments