The foreign Ministry said any questions need to be considered before introduction of a visa regime with Russia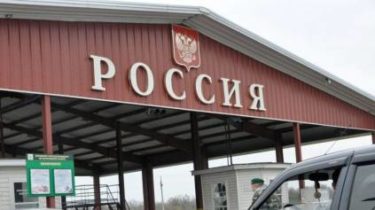 For the introduction of a visa regime with Russia it is necessary to consider a number of political, legal and technical components.
This was stated by the speaker of the Ministry of foreign Affairs of Ukraine Marian Betz, writes UNIAN.
"The issue of introducing a visa regime with the Russian Federation, indeed, extremely complex. The foreign Ministry is ready to implement if mandated political decision," she said.
According to Betsy, you should consider certain factors and "very deliberate and balanced approach to our strategy on visa regime with Russia", because Russia is 3-4 million citizens of Ukraine.
"You have to understand that we have the territory of Crimea is temporarily occupied, i.e., as it would act the entry from the territory of Crimea, if Russia will enter the mirror measures – is also the visa regime. This is still our territory, we're not going to enter there on visas", – said the representative of the foreign Ministry.
Another very important issue Betz called the "existing uncontrolled border area, for which Russia continues to supply weapons, mercenaries and equipment on the uncontrolled territory."
"There are many aspects that should be considered. There is also the aspect of the technological or technical, which directly affects the Ministry of foreign Affairs. The Ministry of foreign Affairs should be also, if there is corresponding political decisions, prepared technologically," she said, noting that Ukraine in the Russian Federation has five diplomatic missions: the Embassy, two consulates General and two consulates.
The representative of the Ministry assured that in case of introduction of a visa regime will require much more people, much more employees that will work in Russia, in order to grant a visa and will need and technical basis and material resources, we will need additional funds".
"Actually, this question is not so simple, it has a lot of components like political, legal, and technical" – summed up Betz.
We will remind, after two years of the war in the Donbass and the illegal detention of Ukrainian citizens in the Russian Federation in October 2016 in the Verkhovna Rada was announced the idea of introducing a visa regime with Russia.
Comments
comments