In the transcript of the Kremlin cut questions to Putin regarding Sushchenko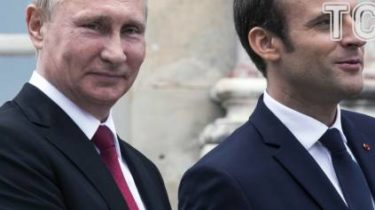 From the transcript on the Kremlin website on results of negotiations of the President of Russia Vladimir Putin and President of France Emmanuel Makron did not include a question France Press Ukrainian journalist Roman Sushchenko.
About it reports the UNIAN.
in particular, the video on the Kremlin website on a time code 11.20 journalist France Press, among other things, asks about human rights in Russia and discussed the issue of Roman Sushchenko, which the translator called "Russian" journalist.
In the transcript it's not listed and the questions are: "Question (as translated): Mr Putin, You in March, the Kremlin took the candidate from the National front (marine Le Pen) and, at least tacitly, supported it in the presidential campaign. In addition, there were "business hackers". Say, maybe they were from Russia, they tried to interfere in the election campaign in France. I would like you both to ask: now you're standing on this podium next to each other, and we have the impression that French-Russian relations are too warm. At least a little warmer they have become as a result of this meeting? We're talking about the climate meeting, but it is also a human rights issue. You talked about it?".
Comments
comments