Themselves head and share, scare themselves: Putin urged NATO not to escalate about the "mythical threats" RF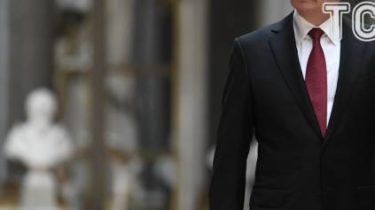 Russian President Vladimir Putin urged NATO "not to scare yourself to the mythical Russian threat".
It is reported by Le Figaro.
"No need to escalate, no need to invent mythical Russian threats, some hybrid wars. Themselves head and share, then scare themselves. And on this basis formulate policy perspective. No such policy there are no prospects", — said the President.
According to Putin, the prospects are only of the policy of cooperation in all areas, including on security issues.
"The main problem in security today is what? Terrorism. In Europe blow, in Paris, blow up, blow up Russia, Belgium explode. The war in the middle East. Here is what to think about. And we all talk about what a threat Russia poses," he said.
See also:
The Ministry of foreign Affairs of Montenegro said about the open intervention of Russia in the country's policy towards NATO
Recall that the head of the NATO PA is confident that Russia must return to recognized borders.
Comments
comments