The Cabinet significantly downgraded the growth forecasts for the economy of Ukraine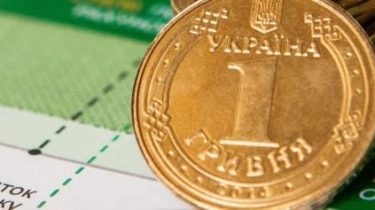 Today, may 31, at its meeting, the Cabinet approved the updated economic forecasts for Ukraine. By the end of 2017, GDP will grow by 1.8% instead of the previously projected 3%. While inflation will amount to 11.2 per cent (previous forecast of 8.1%).
Among the reasons for the revision of the assessment of the dynamics of economy first Deputy Prime Minister, Minister of economic development and trade Stepan Kubiv said that the increase in two times the minimum wage from January 1 to 3, 2 thousand UAH, the termination of transport communication with the occupied Donbass, the price dynamics for key Ukrainian export markets and the revision of the IMF forecast of the countries-trading partners of Ukraine. About it writes "Interfax-Ukraine".
At the same time, the Minister sotspolitiki Andrey Reva said that talking about the deterioration of the macroeconomic forecast for 2017 is incorrect, because, they say, in the updated version expected wage Fund increased from 666,9 billion to 796,3 billion UAH, and average monthly salary (gross) – with 5988 7104 UAH to UAH.
The explanatory Memorandum States that the revised forecast is close to the IMF forecast GDP growth of 2% when inflation is 10% and the consensus forecast of the leading Ukrainian analytical centers, with GDP growth of 1.9% with an inflation rate of 10.5%.
We will remind, according to gosstat, GDP growth of Ukraine in the first quarter of 2017 compared to the same period of 2016 slowed to 2.4% compared to 4.8% in the fourth quarter of 2016.
In the state budget-2017, the government put GDP growth at 3% with an inflation rate of 8.1%. The national Bank of Ukraine expected GDP growth of 2.8% with an inflation rate of 9.1%. Later, due to the closure of the occupied Donbass, the NBU has lowered its economic growth forecast to 1.9%.
Comments
comments