The interior Ministry claim that the lives of the victims in the shooting in Kiev threatens nothing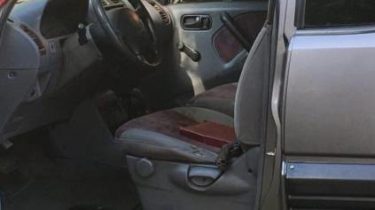 The police are convinced that according to the doctors, injured from the attack Adam Osmayev and Amine, AquaWay threatens nothing.
The journalists at the scene said the speaker of the Ministry of internal Affairs Artem Shevchenko, writes "Ukrainian truth".
"The site found three guns and now going all the evidence. It is two and one pistol of foreign production", – said Shevchenko.
He added that Okueva now giving their explanations to the police.
Politician Igor Mosiychuk said that Adam Osmayev operated.
"Now translates from operating in the intensive care unit. A stable but serious condition. One bullet lodged in the spine," – he wrote in Facebook.
"The attacker, wounded Amina, is also operated. Removed part of the lung. Hospital under the protection of law enforcement officers…", – said Mosiychuk.
See also:
It became known who attacked the ex-volunteers in Kiev
Comments
comments