Ukraine refuses from Russian gas and is integrated with the energy system of Europe. New energy strategy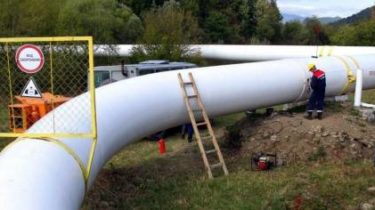 The Ministry released a draft updated Energy strategy of Ukraine until 2035. It involves a complete rejection of Russian gas, reducing its transit, integration with the European energy system and increase the share of electricity production from renewable sources (solar and wind farms).
Now the document is still discussing in government offices, and to approve his Cabinet have until the end of June this year.
Key figures new Energy strategy of Ukraine (project)
2016
2019
2020
2025
2030
2035
ELECTRICITY
The production of electricity
164 billion kWh
178 billion kWh
185 billion kWh
195 billion kWh
The decline in the share of one supplier of nuclear fuel
70%
60%
Integration of the Ukrainian energy system with the European ENTSO-E
+
The share in electricity production
Nuclear power plant
49,5%
51,8%
48.2% of
TES
44,1%
36.6% of
32,3%
Renewable energy
0,9%
5,5%
12,8%
Hydropower
6-7%
6-7%
GAS
The transit of Russian gas
50-80 billion cubic meters;
(another scenario – 15-40 billion cubic meters)
Dependence on Russian gas imports
0%
ENERGY TRADING
The task to increase the share of exchange trading in energy resources
25%
50%
55%
60%
Comments
comments