At Harvard, will teach a special course on "the real game of thrones"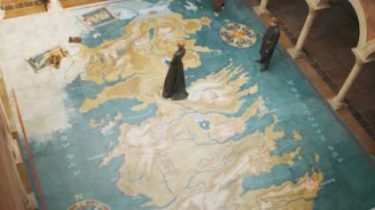 Harvard launched a course that is associated with the book series by George R. R. Martin's "a Song of ice and fire" and the super popular series "Game of thrones".
This informs the Time.
The course is called "the Real game of thrones: from modern myths to medieval models." During the study it is talking about the book series and the television series reflect, adapt and distort the history and culture of the medieval world of Eurasia.
See also:
Spoiler alert: the second studied footage of the new trailer for "Game of thrones"
Also provided by the study of a number of "archetypal characters", in particular, of the king, the good wife, adventure seeker, and the like.
The analogues look in medieval history, literature, religion and legends. The main source of course will be the biographies of medieval kings.
Recall that earlier in the network appeared the trailer of the seventh season of the American TV series "Game of thrones".
In the trailer one of the characters Jon snow announces that started a Big war.
Comments
comments