Drawing a pension. Groisman showed in the picture, as will increase the payments to pensioners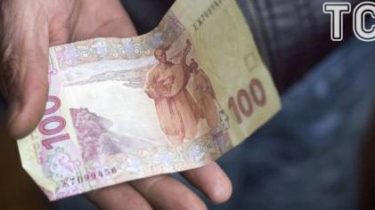 In four months, from October 1, the government planned to hold in Ukraine the modernization of pensions, in particular, and their improvement.
Prime Minister Vladimir Groisman promises that the increased pension will receive more than 9 million Ukrainian pensioners, and on his page on Facebook posted a picture that shows cases of increasing.
"The people who gave all his life to the conscientious labor for the good of our state, should receive a decent pension. Our government has undertaken this task. In October we will carry out the modernization, which will allow to raise pensions for millions of our elderly citizens. A simple example: the pension of a painter with experience of 37 years, which now stands at 2334 hryvnia, from October 1 should be 2961 UAH, more than 600 hryvnia," says Groisman.
Earlier it was reported that the government will present a draft pension reform and will forward it for consideration by the National Council of reforms as soon as next week. If reform takes place, the nearly 6 million pensioners will receive a monthly thousand more. The new law also expands the list of professions entitled to retirement. And pensioners who work will not pay extra taxes.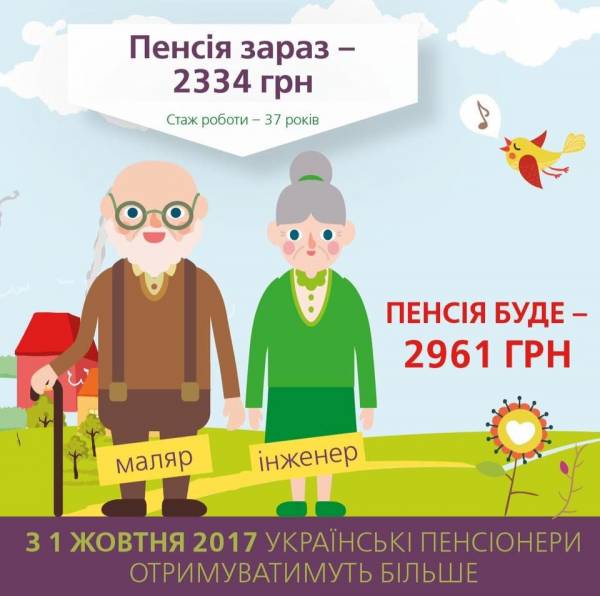 facebook/Vladimir Groisman
Comments
comments