The free trade area of Ukraine with Canada can get busy in August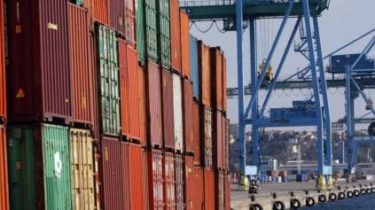 Canada finally ratified the agreement on free trade zone with Ukraine.
"Left to exchange the ratification documents, and you can start free trade. The agreement eliminates tariffs for 98% of goods of Ukrainian origin exported to Canada," – said in the Ministry of economic development and trade.
The free trade zone can start to operate in August.
"We'll do our best to do everything so that the final procedures were performed as quickly as possible and since August of this year, the agreement entered into force", – wrote in Facebook Deputy Minister of economic development and trade, trade representative of Ukraine Natalia Mykolskiy.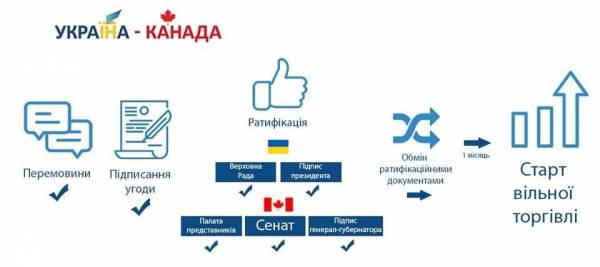 The Ministry of economic development and trade of Ukraine
We will remind, the agreement was signed July 11, 2016 during his visit to Ukraine, the Prime Minister of Canada Justin Trudeau. The Verkhovna Rada of Ukraine approved the document on 14 March this year a law was signed by President Petro Poroshenko.
Free trade area involves the removal of trade restrictions and the abolition of trade duties on main groups of goods within the grace period of 3-7 years. In particular, immediately after the entry into force of the document to lift the duties on fish, cereals, wine, juices, baked goods and clothing, metal products, hardware and electrical engineering. Within 3-7 years will cancel the duty on certain agricultural products, construction materials, engineering products, including components for aircraft, automobiles and tractors. The document provides an opportunity for Ukrainian and canadian companies to participate in public procurement in both countries.
Comments
comments