Personal killer Kadyrov tried to get into the environment Lyashko.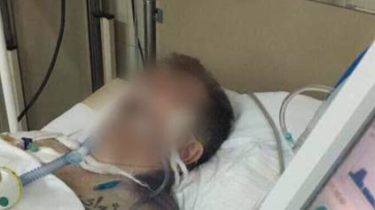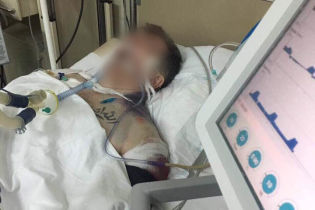 Arthur Danisultanov-Kurmakaev, who in the Podolsk district of Kiev wounded volunteer ATO Adam Osmayev, tried to enter the environment of the RPL leader Oleg Lyashko. This was announced by the people's Deputy Igor Mosiychuk.
According to the parliamentarian, Lyashko learned the shooter. He had contact with the leader of the radicals under the guise of a journalist.
"Before you start the operation with the assassination of the commander of the battalion. Dzhokhar Dudayev – Adam Osmayev and his wife Amina Okueva Danisultanov-Kurmakaev as well under the guise of journalist Alex Werner, but not the French "Le Monde" and the German edition, personally contacted the Leader of the Radical party. It happened in the spring of 2016, a half year after threats of Kadyrov me," wrote Mosiychuk was admitted on his page on the social network Facebook.
See also:
Ukrainian politician identified the killer, who tried to shoot Okueva and Osmayev
In his opinion, before a meeting with a politician could be monitored, because Danisultanov-Kurmakaev came to Lyashko directly in the center of Kiev, where he went after meeting in a cafe in the Passage.
"Introduced myself and offered to interview and promote yourself, as known in the West mediyschikov that could help to promote information about our political force in Europe. This made the photo together with the leader, probably in order to later present it as evidence of the beginning of work to their supervisors in Russia", – stated in the message of radical.
He added that the killer left Lyashko my card and she kept by his assistants. Mosiychuk wrote that the leader of the radicals of the so-called Alex Werner did not seem professional, so he refused him an interview.
"As soon as Oleg Lyashko found the killer, we contacted law enforcement. As it turned out, not just us. Danisultanov-Kurmakaev, tried to establish contact with a number of other politicians and individuals associated with the Ukrainian armed forces. Now set the whole list of those who are threatened, and I'm sure continues to threaten danger. No one can know who will be unfamiliar to a journalist and what the outcome of his next interview with him," summed up the parliamentarian.
He hopes that the killer will testify in court about "the terror of the Kremlin" against the Ukrainian and Chechen public figures and politicians.
Recall that the shooting occurred on 1 June in the capital's Podil. Volunteers battalion "Kiev-2" Adam Osmayev, which in Russia is accused of plotting to assassinate President Vladimir Putin, Amina Okueva came to interview with the alleged French journalist. During the meeting, he pulled a gun and got to Osmayev. His wife Amina began shooting in the response of premium firearms and shot the attacker.
The killer turned out to be Arthur Danisultanov-Kurmakaev named Dingo. He is considered the killer of the security guard of the head of Chechnya, Ramzan Kadyrov.
Comments
comments