Public questioning of Poroshenko, Yatsenyuk, Turchynov, Parubiy and Lutsenko in court against Yanukovych will not be – A. Matios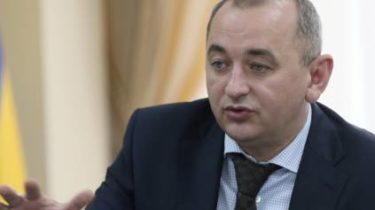 True
In an interview with RBC-Ukraine said the chief military Prosecutor of Ukraine A. Matios.
In particular, he said: "the only thing I will say, on the list of witnesses, which was voiced by the prosecutors. Witnesses will be questioned in open court, but no public broadcast because, according to all codes, can not witness to hear the testimony of another witness".
It should be noted that the decision about the legend of publicity of the judicial process accepts only the court, in this case, the Obolon court of Kyiv. However, the chief military Prosecutor A. Matios have determined which mode you will obey the high-ranking witnesses.
We will remind, in his recent address to the Ukrainian citizens of ex-President Viktor Yanukovych said he was ready to participate in the judicial deproceduring, Turchynov, Yatseniuk, Lutsenko, Parubiy and other participants in the events of early 2014 and that matters to him is already done.
Comments
comments