Shooting in Kiev: the state of Osmayev after being wounded, serious but stable – Okueva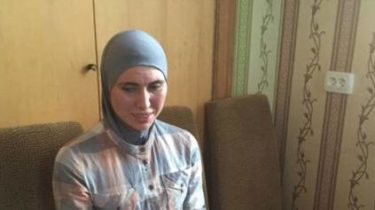 Wife of a wounded killer on Podol in Kiev, Adam Osmayev amine Okueva told about the condition of the victim in the shooting.
She stated this on my own page on Facebook.
"As Adam's heavy, but stable," she said.
Osman and the assailant was taken to hospital with gunshot wounds and large blood loss, so they are immediately placed into surgery.
It is reported by Gromadske radio.
According to doctors, the condition of the victims remains serious, but the doctors are working to keep them alive.
According to friends of Adam Osmayev, he doctors sewed lungs and liver.
"Interfax-Ukraine" reported, citing a source in pravougaonik bodies that Osman was wounded in the left lung.
In the Department, which operated both of the wounded are police officers.
Recall that the killer, who is in Kiev, was shot in the former volunteers , ATO Adam Osmayev and Amine, AquaWay, discovered documents of the citizen of Ukraine – Dakar Alexander Manusovich, 1958. The passport of the citizen of Ukraine this man received 10 February 2016. Passport – February 15, 2016. Identification of code – February 11, 2016.
Comments
comments