The consequences of the gas contract Tymoshenko led to military action.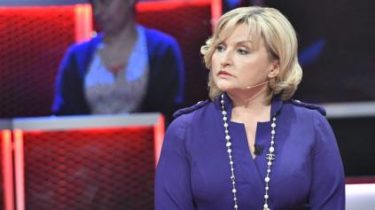 The consequences of the gas contract of 2009, which was signed by then Prime Minister Yulia Tymoshenko and then Russian Prime Minister Vladimir Putin, "led to the war and military action."
In certain of the Deputy Chairman of the faction "BPP" in the Verkhovna Rada Iryna Lutsenko.
"I'm not a judge, I can only talk about political responsibility, by showing society what caused the consequences of this contract. The consequences of this contract led to the war and military actions," she said on a talk show, "the Right to Vlad".
See also:
Ukraine refuses from Russian gas and is integrated with the energy system of Europe. New energy strategy
In this Lutsenko noted that it will not apply to the relevant authorities to give a legal assessment of the actions of Tymoshenko in 2009.
"We have created the relevant bodies that should start things and draw conclusions. I'm talking to society, I want society to draw conclusions," – said Lutsenko.
Comments
comments