You've won the car! Fraudsters extort Ukrainians thousand hryvnias by means of fake stock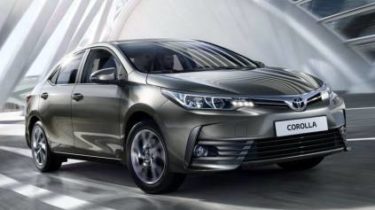 In Ukraine swindlerswho extort money from people, telling them by phone that they have won a car.
This story happened recently with a resident of Khmelnitsky region Sergey, who turned to TSN.ia. It started with a text message number 093 148 52 85: "Congratulations! You have won a car Toyota Corolla. Details on the website www.concern-toyota.com.ua or + 380 44 33 18 398 or 095 587 3584".
See also:
"TCH.ia. Help" warns of fraudsters who operate on behalf of the site
Phone Sergey confirmed he was one of the winners, which is played ten cars Toyota. And he can take either the car itself or to its cash equivalent in the amount of 410 thousand hryvnia. They say, the action won his number, which he replenished through payment terminals.
However, by the conditions of receiving "gain" from the fraud, Sergei not only didn't get the money, but he lost his own, giving speculators a total of 17 thousand hryvnias.
Comments
comments