Alaska Golf course the bear came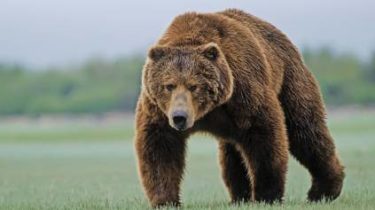 Alaska anchorage bear who is probably lost, came on the Golf course.
Video of a huge animal was shot by eyewitnesses.
The animal comes out from behind the trees and goes to the flag over the hole on the field. There the bear stood up on his hind legs and tugged at the flag. Then he went to the bags of golfers and sniffed them. The men tried to scare the animal with loud cries.
Then the bear went back into the forest.
See also:
The White Church, the bear attacked the audience at the circus – media
We will remind that earlier in Finland brown bear disrupted the study, which involved three thousand troops.
The predator was allowed in part and the scared soldiers and officers.
Comments
comments