HCP is collaborating with the U.S. in investigating cases against Yanukovych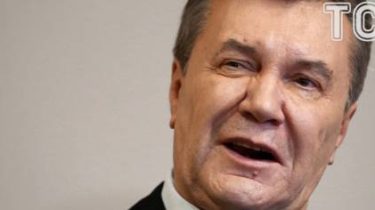 General Prosecutor's office cooperates with the competent authorities of the United States in the investigation of criminal proceedings concerning ex-the President Victor Yanukovych.
This was reported in the GPU on the request of the publication "UNN".
"In criminal proceedings against the former President of Ukraine V. F. Yanukovych, the General Prosecutor's office cooperates with the competent bodies of the United States under the code of criminal procedure (international cooperation)", – stated in the response to the request of UNN.
In this case, the GPU was noted that the issues of international legal cooperation between Ukraine and the USA regulated by the agreement on mutual legal assistance in criminal matters 1998 and Central authorities on issues of cooperation during pre-trial investigation in criminal proceedings of GPU and the Minister of Justice.
See also:
Protection of Yanukovych be taken to the court, Poroshenko, Turchinov and Yatsenyuk
"Given the above, all requests of the Ukrainian investigators on legal aid in criminal proceedings addressed to the competent authorities of the United States, headed by the General Prosecutor of Ukraine to the U.S. Department of justice," – said the Agency.
28 November 2016 General Prosecutor Yuriy Lutsenko to Svyatoshynsky district court of Kyiv announced the message on suspicion in video ex-President of Ukraine Viktor Yanukovych of treason, of aiding the authorities of the Russian Federation in deliberate acts committed with the purpose of making changes to the boundaries of the territory and the state border of Ukraine and waging aggressive war. That is, of crimes under part 1. article 111, paragraph 5 of article 27. part 3 of the article 110, part 5 article 27, part 2 of article 437 of the criminal code.
Note that the next meeting on this matter on 16 June.
Earlier it became known that the FBI and the U.S. Department of justice will work together with a Specialized anti-corruption Prosecutor's office to investigate several criminal cases.
About this cooperation during his visit to the United States have agreed the head of SAP Nazar Golodnitsky.
Comments
comments