The court of appeal confiscated 470 thousand UAH membership dues batch of "DILL"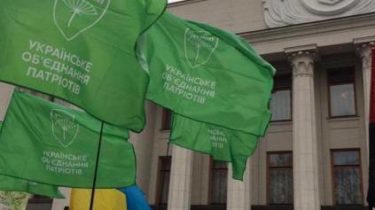 The Kyiv court of appeals has decided to confiscate the membership fees of the party "DILL" in the amount of 469 thousand.
This is stated in the statement of political power.
Thus, the court of Appeal upheld the decision of Pechersky district court on the confiscation of contributions.
The judge acknowledged irregularities in the party funding. According to the court, the representatives of "Dill" received monetary contributions in favor of the party through party funds and not through Bank transactions, which is a violation of the law.
The decision on the confiscation of contributions of the party is the first in Ukraine a similar case.
Comments
comments