"Without raising the retirement age": Reva explained how to properly allocate the pension between Ukrainians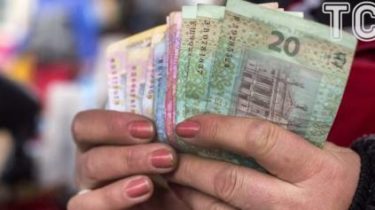 Minister of social policy of Ukraine Andriy Reva said that in Ukraine there is a problem with unfair distribution of pensions, in particular, between those who worked all his life in Ukraine, and those who only recently returned home after earnings abroad.
He said this in an interview with the espresso.
"If you pay premiums for 35 years, you are a full member of this program. If I pay for 15 years, I am also a member of this program, but you must admit that between us there must be a difference. Because the calculations show the Pension Fund after reaching the age of 60, our people live on average 18 years. This means that 18 years, the Pension Fund must pay them a pension," said Reva.
He stressed that this is less than the duration of pension payments in Europe.
See also:
The Cabinet approved a draft pension reform: what it means and how to grow payments
"Less, but these are the realities. We have retirement age less. But 18 years, the Pension Fund must pay. So if you worked and paid for 35 years, and I'm 15, and we're on retire in a year, who is in a worse position? Anyone who paid more. Because you take away part of the money to pay me. This means that your pension will be less, and my more than I earned," – said the Minister.
According to Reva, the trend of injustice needs to be changed.
"That's why we have, for example, ten and a half four million workers pay the minimum wage and working 15 years. They no longer need. Therefore, the trend needs to be changed. We believe that if we are talking about justice in pension provision, there should be different conditions of retirement for people who have a different number of years participated in the pension program," he said.
But for a change, said Reva, raising the retirement age may not be considered as an option.
"It's not raising the retirement age, because if we increased the retirement age, we would – you 35 I 15 together in' 63, would retire. When we say that you are 35 and you go to 60, because you have fulfilled the conditions of the pension program, and I minimized to 15, then I'll go to 65. It depends on our choice. And the people who work and pay more, to be in a better position than those who work and pay less. It is an element of justice," said Reva.
See also:
Modernized pension. The IMF and the world Bank supported the reform Groisman
Reva added that those who returned from abroad will be eligible to receive a pension only if you have insurance experience.
"He's not to everyone's taste, but everyone should understand that his pension is his own responsibility. And when he says: "I was abroad" – please, you worked for yourself, were these economic conditions. But when you return home, you may qualify to participate in a pension plan only if you have insurance experience. If it is not – the state has to take you through the system of social protection. You will be paying benefits, but not pension. The pension belongs to those who participated in the pension program," he said.
"We have today there are many people who don't have even 15 years of insurance experience. And according to our law, if you do not have 15 years of experience, you are not entitled to a pension, and you are paid a special allowance as a person who is not entitled to a pension, – attention! with 63 years. This is the current legislation", – added Reva.
According to the Minister, the amount of such aid will depend on the size of the subsistence minimum.
"From the size of the subsistence minimum. Another thing is that today, the pension in the same amount that we have a huge mass of people has a different insurance experience, but we all pay the same, and so we have no of differentiation", – the politician noted.
"And when we clearly put in dependence on insurance experience the period of payment of pension and its size, you will see how the situation will change. We will increase the number of taxpayers, and we have people interested to work longer and pay more to get a decent pension," said Reva.
We will remind, the international monetary Fund and the world Bank have expressed their support for a government bill on the reform of the pension system, which was developed in the Ministry.
Comments
comments