In Balcone contract ends. A year of victories and conflicts of the head of "Ukrzaliznytsya"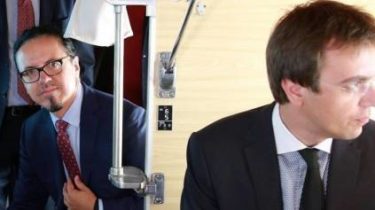 At the head of "uz" [ Balcona today, June 5, finishes the contracthe signed a year ago. The Cabinet must decide whether to extend it for another year.
This is stated in the plot of TSN.19:30.
"Ukrzaliznytsya" for time management Balcona launched a new train to Poland and opened new routes to Ukraine, stabilized the financial condition and switched to transparent procurement of diesel fuel, began structural reforms within the company itself.
After a year of work at the head of "Ukrzaliznytsya" pole Wojciech Balczun managed to make many important reforms. First of all, for the past few years, the company has shown a profit. At least, it didn't show billions in losses. Now in the accounts of "Railways" – about 6 billion UAH. This is a good signal to creditors of the company, because the company will be able to pay off debt.
Experts believe that the results would have been much better if I had not started the conflict with the Minister of infrastructure Volodymyr Omelyan. The critical point, the conflict reached at the end of January this year. In the strife between the Omelyan and Balkonom intervened Prime Minister Vladimir Groisman. At the Cabinet meeting, he publicly read the riot act to the Minister and translated "Ukrzaliznytsya" administration of the Ministry of infrastructure the Ministry of economy. Vladimir Omelian called this decision illegal and has promised to sue the Cabinet. However further promises business has not moved. But on the level of his Ministry had created various obstacles to the head of "Ukrzaliznytsya". TSN repeatedly asked for official comment, but it never came.
Experts say that the result of Balcona would have been greater if not for the conflict with the Omelyan.
But despite the scandals with the Minister Omelyan, the pole made significant reforms on the railway. In 2017 the company entered with revenues of over UAH 100 million. And in the next few weeks will be running new routes trains in Europe.
Comments
comments