Gazprom wants to discuss with "Naftogaz" terms of cooperation after the end of the contract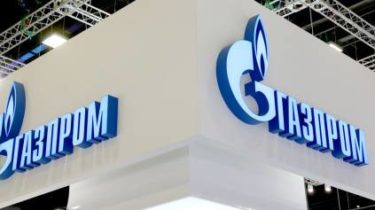 Russian "Gazprom" invite to Moscow representatives of "Naftogaz of Ukraine" to discuss the nuances of further cooperation after 2019, the end of the current contract. Because of the conditions written in it, Ukraine and Russia are now suing in the Stockholm arbitration.
"We are ready to negotiate. We invite our Ukrainian colleagues to come to us. Since they are services, there is nothing malicious to come to us. The fact that certain volumes can stay for transit through Ukraine, it's true. But the scale of these volumes will be affected, including conditions that may be proposed and agreed with the Ukrainian side", – said the Deputy Chairman of the Board "Gazprom" Alexander Medvedev, quoted by UNIAN.
See also:
In the "Naftogaz" has announced a reduction in gas prices after the decision of the Stockholm court
Recall that the transit of Russian gas through the Ukrainian gas transportation system in 2016 increased by 23% compared to 2015 year – on-year to 82.2 billion cubic meters. In January-April 2017 transit increased in comparison with January-April 2016 by 23% to 30.5 billion cubic meters.
The current contract of "Naftogaz" and "Gazprom" provides for the mandatory transit of Russian gas through the territory of Ukraine until the end of 2019. At the end of may, the Chairman of the Board "Gazprom" Alexey Miller has declared that, after January 2020, the transit of gas through Ukraine will be reduced to 15 billion cubic meters of gas per year.
Today Russia is carrying out two projects for the construction or preparing to contract for the construction of pipelines that will transport gas bypassing Ukraine. This is the "Nord stream-2" which goes through the Baltic sea and the "Turkish stream" at the bottom of the Black sea. "Gazprom" also intends to increase the pumping of gas through the "Nord stream-1" that are trying to challenge the "Naftogaz of Ukraine" and the Polish gas company PGNiG.
Comments
comments