The world Bank has improved the forecast for Ukrainian economy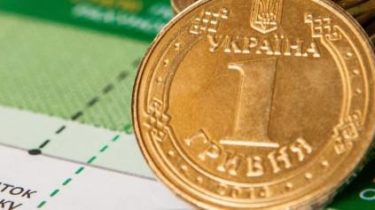 The world Bank has updated its economic forecast for Ukraine. By the end of 2017, GDP will grow 2% in 2018 3.5% (instead of the previously forecasted 3%), 2019 – 4% (previous forecast 3%).
The efforts of the government of Ukraine to stabilize the economic situation, supported by international financial institutions, led in 2016 to move to a GDP growth of 2.3%. This is stated in the report of the world Bank, writes UNIAN. While the world Bank noted that the situation on the world commodity markets stabilized and can serve as a support to economic growth in developing countries, and also contribute to the easing of monetary policy.
At the same time, negative factors for the economy of Ukraine can be a lack of demand, households, and commercial blockade of the occupied Donbass.
Forecasts of GDP growth of Ukraine
Institution
2017
2018
2019
The world Bank
2%
A 3.5%
4%
The Cabinet
1,8%
3%
3,6%
IMF
2%
3,2%
A 3.5%
Comments
comments