Nasirov said the information about his British passport technical error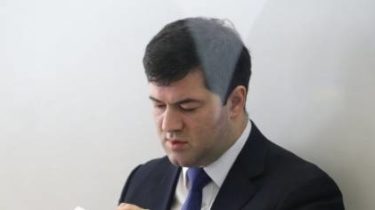 The whole day Solomensky regional court of Kiev listened to the prosecutors in the case of Roman Nasirov. Prosecutors are asking SAP to collect in the income of the state a Deposit of 100 million, because I suspect that the defendant concealed from their passports the UK and Ukraine, says the story TSN.19:30.
Regarding the Ukrainian passports, Nasirov demonstrated it in court. According to him, it is void, because void has clipped corners and perforated pages. The official explained that annulled the document, when he received a new biometric passport.
As for the passport of another country, prosecutors have received confirmation from the competent authorities of the UK that he is a citizen of the Kingdom. However, Nasirov himself denies this – he says he simply applied for a visa at the British Embassy and possibly in the local database was a technical error. British passport during searches and not found.
The court on Wednesday came just before the debate, and there will continue meeting on Thursday at 10:00.
Comments
comments