Sbushniki arrested on a multimillion dollar bribe administrator of the failed Bank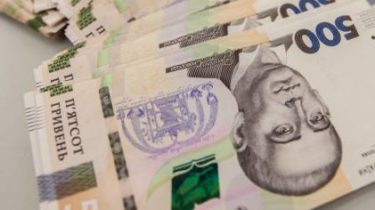 One of the temporary administrators of the Bank was detained by the SBU on a bribe in 5 million.
It is reported by TSN source in the security Service of Ukraine.
The Bank's name is still unknown, however, this financial institution is a Bank middle managers. According to a source in the SBU, the administrator demanded a bribe from representatives of the former owners of the Bank.
He promised to help those with assets and original documents from the institution.
In turn, the press Secretary of the Prosecutor General Larisa Sargan confirmed Tsna information about the arrest, however, details are not reported.
See also:
In Kiev got burned on a bribe Colonel Mat
Recall that nand Kyiv officials Deligeoroglou and the village Council was caught on a bribe of UAH 800 thousand. As it turned out, the chief specialist of one of departments of Derzeitiger region and land surveyor of the village Council demanded from the citizen 800 thousand hryvnias for changing the boundaries of land and their purpose. Militiamen detained criminals during acquisition of the amount – 200 thousand hryvnias.
Comments
comments