In the Donetsk region, the court appointed 12 years in prison, "the Minister of internal Affairs of DNR"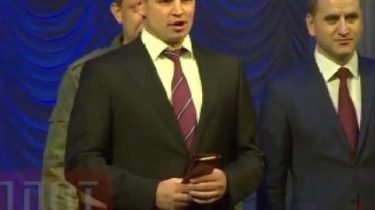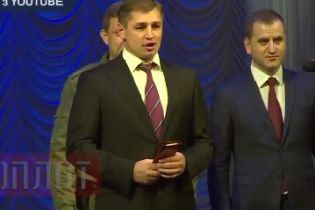 6 Jun Turecki city court of Donetsk region was sentenced in absentia to 12 years in prison, "the Minister of internal Affairs of DNR" Alexei Wild.
About it reports a press-service of the National police of Ukraine.
Wild – operative with 20 years of experience in 2014 joined the Pro-Russian militants, and later led them "police." According to Ukrainian law enforcers, he was recruited by the Russian intelligence services under the guarantee of obtaining citizenship of the Russian Federation.
See also:
The GPU appealed to the court about the beginning of conviction Azarov and Stavisky.
Alex Wild took part in the capture of administrative buildings in Donetsk, kidnapping, extortion, the organization of the parade captured Ukrainian soldiers and other crimes. In addition, he did not allow international observers to the crash site "Boeing" flight MH17 in July 2014.
"No matter how much time has passed – a year or 10, and the punishment will be powered. This principle is the basis of the term "in absentia conviction". Traitor Colonel will have to answer primarily to the Ukrainian citizens, who instead of protecting the received shootings, death, and torture" – says the national police of Ukraine.
See also:
Azarov recalled Hitler and commented on a possible in absentia conviction
Since the beginning of the Russian aggression in the East of Ukraine of the Donetsk region police officers detained 1100 militants, about 2000 – wanted. Only from the beginning of 2017 received the correspondence of the punishment already about 30 people, among them, including former law enforcement officers.
Comments
comments