The British Embassy confirmed that Nasirov has a passport of the Kingdom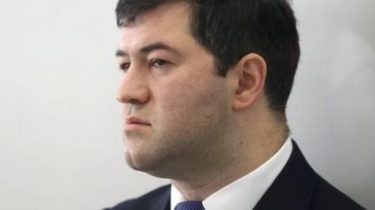 The British Embassy confirmed the citizenship of the Kingdom of the ousted Chairman of the State fiscal service of Ukraine Roman Nasirov.
This was announced on Twitter the British Ambassador to Ukraine Judith Gough.
"British Embassy confirms the sending of a letter to the NEB from 06.03.2017 and further information submitted to the passport service of the world Bank the Ukrainian side", – she wrote.
British Embassy Kyiv stands by the letter sent to the NABU on 6 March 2017 and subsequent material provided by the UK Passport Office to Rus side https://t.co/0X2vDnmv5P
— Judith Gough (@JudithGoughFCO) June 8, 2017
Recall, on the eve of SAP, said that he had received a response from the relevant authorities in the UK that is Nasirov is a citizen of the Kingdom. However, he suspended the head of the SFS denies it – he says he simply applied for a visa at the British Embassy and possibly in the local database was a technical error. British passport during searches and not found.
Nasirov is suspected of abuse of office and embezzlement of public funds in the amount of over UAH 2 bn. The consequence considers that Nasirov, acting in the interests of the Deputy Onishchenko, under the "gas case" is groundless, provided the number of enterprises the possibility of tax liabilities in installments.
Comments
comments