The Kremlin said the daily American attacks by hackers on the website of the Russian President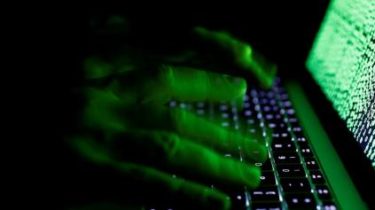 The Kremlin said that hacker attacks from the United States recorded daily.
This was stated press Secretary of President Dmitry Peskov, RIA Novosti reported.
He noticed that becomes the object of attacks, including the website of the President of Russia.
"That I'm talking about the United States. I would not like to make people laugh stating that this is official Washington. For the Commission of hacker attacks from the territory of any country may not mean the involvement of the official authorities", – said Peskov.
See also:
Cybermedia: in the US found a trace from the Russian hacker attack on Montenegro prior to NATO membership
We will remind, Putin said that the American elections could intervene hackers from USA. Putin said that attempts to interfere in the US election of 2016 could be the us hackers that try to shift the blame to others.
Recently the ethics Committee of the US Department of justice approved spectracolor Robert Mueller to investigate the case about Russian intervention in the American elections.
Already former US presidential Advisor for national security, Michael Flynn and advocate Donald trump, Michael Cohen received a summons from the intelligence Committee of the U.S. house of representatives in the case of the investigation of RF interference in the elections.
The investigation continues for quite some time. In early December, 2016, the CIA stated that Russia is deliberately carried out attacks during the election race, to help Donald Trump win the election, not in order to undermine the credibility of the electoral process of the country. In the investigation established the identity of those who were closely associated with the Russian government and WikiLeaks leaked thousands of messages of Democrats, including mail to the Chairman of the election campaign of Hillary Clinton.
Earlier, President Barack Obama promised to take action against Russia for its interference in the electoral campaign in the United Statesand, subsequently, implemented these plans from U.S. 35 expelled Russian diplomats and imposed new sanctions.
Comments
comments