The militants want to deliver coal from the occupied Donbass in Spain and Turkey – DTEK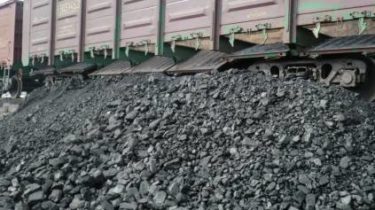 The militants intend to export Donbass coal abroad. In particular, who is preparing a shipment to Turkey and Spain.
About this assures the acting CEO of the company "DTEK Energo" Dmitry Sakharuk, writes UNIAN. DTEK is the largest Ukrainian private energy company that belongs to billionaire Rinat Akhmetov and is composed of power companies, thermal power plants, mine coal mining in the Donbas.
"What we see is about 50 thousand tons of anthracite per month, there are attempts to put it in the Turkey. Also the ship in the amount of 30 thousand tons are harvested in Spain," said Sakharuk.
DTEK warned potential buyers about the possible sale of coal from the zone ATO, so this coal will be tested in the ports of the countries of arrival.
"We planned to produce at our facilities (on the temporarily occupied territory) 8 million tonnes of anthracite. Of the 8 million tons – 1 million tons we have taken out. About 2 million tons they (the militants) will take out to Starobeshevska TES (left in the occupied territory). There is about 5 million tons – a surplus that they have, and it needs somewhere to go," – said Sakharuk.
See also:
In Ukraine increased the price of coal
The market for anthracite in Russia is full own resource, so the militants want to send coal for export. According to the estimates of Sakharuk, for this coal, given its illegal origin can be discounted up to 30-50% of the cost.
Recall that a partial blocking of the activists of the Donbass began in late January of this year. And in March the ban on trade and freight transport came into official force. In response, the militants of the "nationalized" the largest enterprise in the occupied territory of Donbass, who worked under Ukrainian jurisdiction, and their products, including coal, were delivered to the free territory of Ukraine.
Earlier it was reported that DTEK will deliver to Ukraine anthracite coal from its mines in Russia.
Comments
comments