Ukraine wants to buy coal in the United States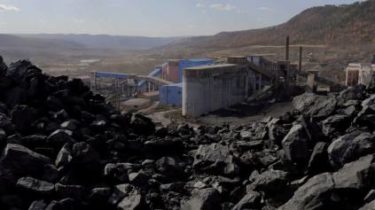 After two months in Ukraine may arrive the first shipment of anthracite coal from the United States. Negotiations on the supply of "Centrenergo" plans to hold next week.
This was stated by the head of the company Oleg Kozenko, reports "Interfax-Ukraine".
"I think next week will be in the US. We promise that in the USA of 100% is online, only price of product will probably be a little higher," said Kozenko.
See also:
The militants want to deliver coal from the occupied Donbass in Spain and Turkey – DTEK
Also consider the possibility of coal imports from South Africa.
"Centrenergo", according to the forecasted balance sheet, is planning to buy abroad, 700 thousand tons of anthracite coal. Possible cooperation with Russia is not considered.
"We see no prospects, because any moment might be an embargo resolution, so we consider the imports (from foreign countries) and transfer units in the gas group," said Kozenko.
Note that the "Centrenergo" is the powerful state power generating company, which operates 23 block on vuglegirska, zmiivska and Trypilska TPPs with total installed capacity of 7690 MW. The state owns 78.3 per cent of the shares.
Recall that Ukraine does not have access to anthracite coal in the Donbass because of the war. Partial blocking of the activists of the Donbass began in late January of this year. And in March the ban on trade and freight transport came into official force. In response, the militants of the "nationalized" the largest enterprise in the occupied territory of Donbass, who worked under Ukrainian jurisdiction, and their products, including coal, were delivered to the free territory of Ukraine.
Earlier it was reported that DTEK will be transported to Ukraine coal from its mines in Russia.
Comments
comments