Groisman announced a new increase in the minimum wage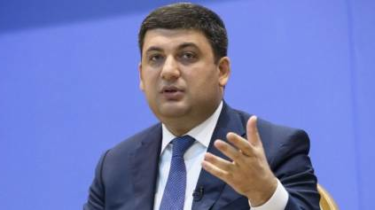 Prime Minister of Ukraine Vladimir Groisman predicts raising the minimum wage against the background of economic growth.
He reported about it press-service of the Cabinet of Ministers of Ukraine.
"The average wage in the country by the end of the year will exceed 7 thousand hryvnia, the minimum wage is RS 3200. But next year the minimum wage will rise. We will do everything to ensure that economic growth leads to increased income," – said the head of government.
See also:
Groisman announced the official presentation of the pension reform
In his opinion, the strengthening of the national economy will allow to increase incomes of Ukrainians and to increase wages.
The Prime Minister noted that the key point of growth will be to stimulate the creation of new jobs through the deployment of large-scale infrastructure projects that support industry.
The head of Government reminded that the support program is work in the agricultural sector, pharmaceutical, engineering. In the near future the government will submit a draft law that will allow quick modernizing and upgrading of enterprises. In particular, we are talking about a 3-year instalment plan for the payment of VAT on the import of equipment which is not available in Ukraine.
"This is a new technology of production in the country and support the real sector of the economy. And that the economy will work, we will reinvest in the lives of people. Our priority is to develop the economy and, as a result, give people credit for salaries and pensions," – said Vladimir Groisman.
We will remind that earlier Vladimir Groisman said about real wage growth in Ukraine. According to him the incomes of Ukrainians grew by more than 37%.
Comments
comments