NABS suspects the national Bank of complicity in the embezzlement of 12 billion refinancing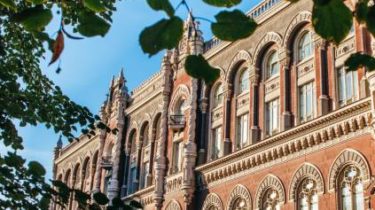 National anti-corruption Bureau suspects the national Bank of complicity in the embezzlement of funds amounting to 12 billion hryvnia refinancing. It is reported Finbalance with reference to the decision of Solomenskiy district court of Kiev.
NABU revealed this fact during the investigation of the withdrawal of 87 million dollars from the bankrupt company "Delta Bank".
The investigation established that in the period from 2014 to 2015, officials of the national Bank embezzled funds totaling 12 billion, abusing his official position and, acting intentionally, in collusion with the management of several commercial banks.
See also:
"The procedure was some sort of opaque": Sytnik criticized the appointment of auditor of NABOO in BP
Also participated in the schemes banks "Kyivska Rus", "PIVDENCOMBANK", "City commercial Bank", "Avtokrazbank", "Terra Bank", "Delta Bank", "Khreschatyk", "Finance and credit", "Finrostbank" and "Integral Bank".
The embezzlement of the refinancing occurred with the use of special accounts in foreign banks for the calculation of the businesses received loans in 2011-2015.
Recall that in July 2016 the Solomensky court allowed the NABOO temporary access to the documents of the NBU with the aim of investigating the matter.
Comments
comments