Chinese Mercantile exchange acquired the shares of the Ukrainian state Bank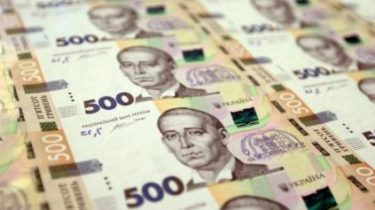 Yesterday, June 8, the state property Fund of Ukraine and the Chinese stock exchange, Bohai Commodity Exchange Co., Ltd (BOCE) entered into a contract for the sale of 99.9% stake in the Ukrainian Bank for reconstruction and development.
It is reported by the Fund.
"Now that we have the Bank, we will fruitfully work in order to help Ukraine to carry out an effective privatization, and will spread information about Ukrainian privatization prospects among their customers", – said the Chairman of the Board, CEO of BOCE Yang Dong Sheng.
In turn, head of the SPF Dmytro Parfenenko considers this project a pilot, after which it will be implemented and others in the framework of further cooperation.
"I welcome the arrival of large Chinese companies on the Ukrainian market. I am pleased that your company became a partner of the Fund. We had taken a good initiative for the future. Your experience is very valuable to us," said the official.
BOCE is the largest spot commodity exchange in China with an annual turnover of 1 trillion US dollars. The company was founded in 2009 with the participation of private Chinese investors, several state companies, but also municipality of the state of Tianjin, China.
Recall, November 30, 2016 was held on the sale of 99.9% stake of the state "Ukrainian Bank of reconstruction and development". The application is filed by only one buyer – a Chinese company Bohai Commodity Exchange Co., Ltd. (BOCE). So the Bank sold at a starting price of 82 million 827 thousand UAH.
The previous auction for the sale of UBRD held in April of this year, but then there was not a single buyer. After the national Bank announced plans to liquidate the Bank, if it cannot be privatised for re-auction.
A key requirement for the new investor and the replenishment of the Bank's capital by 2.5 million UAH – to UAH 120 million to comply with the NBU.
We will remind, UBRD was created by a Cabinet 13 and a half years ago in may 2003. The state's share in it is 99,9945%. In the ranking by size of assets the Bank "grazes the back" and occupies the last place. Has no branch. A year and a half ago consisted of three dozen employees.
Comments
comments