The sleeping area is a relic of the Soviet past, the future good neighborly habitat — Nikonov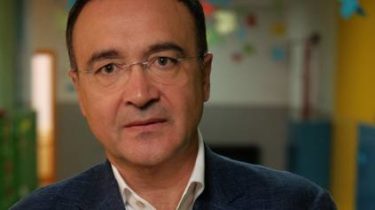 Company news
Construction companies should work to create a good neighborly environment for the customers, and the term "sleeping area" should not exist in the modern world. This was in one of his interviews, said the honorary President of the group of companies KAN Development Igor Nikonov.
"The phrase "residential district" personally I have is not very pleasant associations. I believe that such a classification cannot exist in the modern world. It is the remnants of the Soviet past. Imagine what can be the mood of the person who goes home just to sleep in a concrete cell. Many, unfortunately, are still building out the objects which fall under this concept. And according to our research we know that people living in such houses do not feel happy, they have no sense of good neighbourliness, they are oppressed mentally. They are completely cut off from nature, from normal human communication, infrastructure. KAN Development is different: regardless of the location, we always think about infrastructure and comfortable environment," said Igor Nikonov.
According to him, the most difficult is to combine infrastructure and a comfortable environment, which includes not only educational institutions and green spaces, but also the possibility of human communication. "You step outside, call a neighbor to have a Cup of coffee and eat a croissant, then to play basketball, go to some shop organic food. Can you, as a retiree, play dominoes with friends, watching your grandchildren play nearby in the Playground. You can go for a workout in any sport, even a barbecue to make in a designated area. That is all that is needed for a full-fledged, happy life, we joined in the same project", — says Igor Nikonov.
Recall, the company KAN Development, there are 17 years. During this time she was awarded various Ukrainian and international awards. In particular, one of the projects of KAN Development Ocean Plaza received the second prize in the world competition at the prestigious Mapic, which have not been able to reach anyone from Ukraine. Other projects of the company: IQ Business Center and "Comfort town", Tetris Hall — also awarded first prizes in their categories at the European Property Awards in London last year. The company has been recognized as the best developer of the year in Ukraine. The last project of the KAN Development became the residential quarter of the "fine town", designed as a radically new, environmentally friendly and friendly to man a modern residential format.
Source biz.censor.net.ua.
Comments
comments