Ryaboshapka explained why decided to retire from the NACP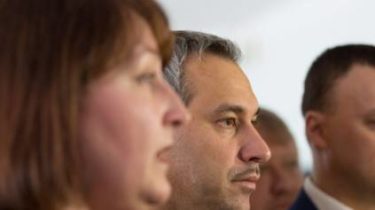 Member of the National Agency for prevention of corruption Ruslan riaboshapka wrote a letter of resignation due to the fact that, in his opinion, the work of the body is blocked.
He declared it in interview to TV channel ZIK.
"Actually it so happened that on the actually blocked, he's not working and solutions will not be accepted. And it is obvious that this situation is unacceptable not only because it discreditied exactly NACP, but the whole idea of anti-corruption policy and anti-corruption struggle in Ukraine. Therefore, the longer this situation will last, the attitude of our citizens and foreigners to what is happening in the country, is much worse. This must stop as quickly as possible," said riaboshapka.
See also:
NACP has not approved the conclusions on e-declarations, and Ministers
While the acting member of the NACP noted that his resignation should take the government.
"And I hope that at the nearest session of the government this decision will be made", – said Ruslan Ryaboshapka.
We will remind, the head of the NACP, Natalia Korchak, accused in another block verification e-declarations. She faces dismissal from office. Natalia Korchak in the Parliament admitted that has written a prize in the amount of 200 thousand hryvnias, her statement was met with cries of "shame".
Earlier, the Minister of justice Pavel Petrenko advised the leaders of the NACP "hold hands" and to leave posts of non-fulfillment of duties.
Comments
comments