SBU has confirmed the disappearance of Ukrainian journalist in Donetsk and began his search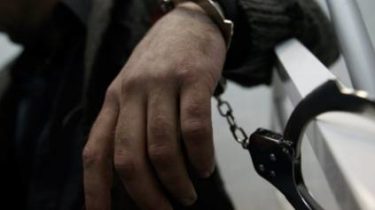 The security service of Ukraine confirmed that in the occupied Donetsk really disappeared Ukrainian journalist and publicist, who wrote under the pseudonym Stanislav Vasin.
"We know the situation… We're looking for him, and we know more or less where. More anything I can not tell", — the SBU said in comments to "Gromadska".
Real name Vasin – Stanislav Aseev. It was published by the journalist Sergey Rakhmanin in the edition "Mirror of week" on Saturday, June 10.
"We decided to publish it only when gone is hope that our colleague in security and freedom," wrote Rachmaninoff.
According to him, Aseev last time out on June 2. Since then his phone is silent, the apartment shows signs of a search, and the whereabouts of the journalist is unknown.
The fact of the disappearance of Stanislav Aseev also confirmed by the representative of Ukraine in the humanitarian sub-group of the Trilateral contact group on settling the situation in the Donbass Irina Gerashchenko.
"All relevant authorities were immediately informed and involved, to learn more information about the fate of Stas" — she wrote in Facebook.
"The Ukrainian truth" notes that in the day when it became known about the disappearance Aseeva, he was to send your material for publication to "Radio Liberty", but never sent.
Aseev wrote materials about the life in the occupied Donbas publication "Ukrainian Pravda", "Zerkalo Nedeli" and the publication "the Week", he was also a private blog on Facebook under the pseudonym Stanislav "Bob". According to the journalist Rachmaninoff, Aseev — 27 years.
Comments
comments