Stopped Yuzhnodonbasskaya water: no water can remain in Mariupol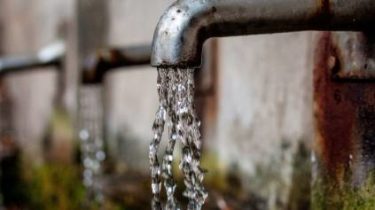 Yuzhnodonbasskaya water supply stopped due to de-energization of the pumping station of the first lifting in the fighting.
On Sunday, June 11, announced the Ministry of the temporarily occupied territories in Twitter.
According to the report, down receive two inputs.
because the fighting is de-energized us. station of the 1st ascent of South-don.water.Disabled two inputs,the destruction of critical repairs will be lengthy
— MTOT (@mtot_gov_ua) 11 Jun 2017
"Fracture critical, the repair will be long", – noted in the Ministry.
They added that threatened the water supply in areas such as Krasnoarmeyskaya, Volnovaskyi, Dobropolskiy, and also in Mariupol. There are destructions of buildings and structures.
South Donb.vodogon stopped,under the threat of water.Chervonoarm, Volnovask, Dobropolsk. R-new,Mariupol.There are destructions of buildings and constructions
— MTOT (@mtot_gov_ua) 11 Jun 2017
In MTOT noted that already are preparing an application to JCCC.
Workers KP Water of Donbass and engineers are trying to go in the Ter. of station to assess the damage. Preparing an application to JCCC to repair.
— MTOT (@mtot_gov_ua) 11 Jun 2017
We will remind, the Chairman of the Donetsk military and civil administration Pavel Zhebrivsky on Saturday, June 10, reported that the Donetsk filtering station, which was under repair from-for attacks of fighters, again.
Meanwhile, the morning of June 10 in gschs reported that in the 5 districts of the Donetsk region, about 388 thousand people remain without Central water supply after attacks on 8 June.
The militants fired at the SFS on Saturday, 3 June at 19:30 with mortars from the direction of the village Kruta Balka. A DFS provides drinking water to Donetsk, Yasinovataya, Avdeevka and other settlements, in General, more than 600 thousand civilians.
Comments
comments