Poroshenko on Bank interest earned additional 1.2 million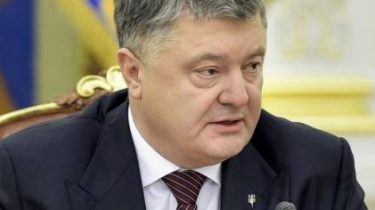 The income of the President of Ukraine Petro Poroshenko for 2016 has increased by 1 million 252 thousand UAH. Interest on deposits paid to his international investment Bank.
This information appeared on the website of the Unified state register of declarations of persons authorized to perform state functions or local government.
Recall that for 2016 Poroshenko declared 12,2 million UAH of income. Of these, the salary was 366,3 thousand UAH, that is on average 30.5 thousand UAH per month.
A month ago, in early may, the President additionally declared for 2016 865 thousand UAH per cent of the deposits in the International investment Bank.
Comments
comments