Ukraine is found in Europe another alternative to Russian gas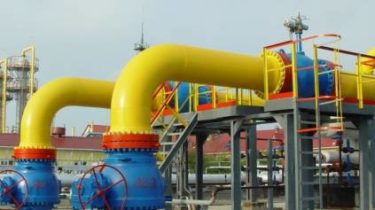 Ukraine, Poland and Denmark signed a joint Memorandum of cooperation for the supply of gas from Norway.
About this in Facebook wrote Advisor to the Minister of energy and coal industry of Ukraine Maxim Belyavsky and published the text of the document.
"Direct the flow of Norwegian gas to Ukraine are now a reality in 2022. We have to build the Interconnector UAPL: the fall should begin the purchase of pipes," said bielawski.
We will remind, the Ministry expects that in late 2020 – early 2021 will launch a new gas pipeline Interconnector, which will increase the volume of gas deliveries from Poland up to 7 billion cubic meters per year. Now the maximum technical capacity of the gas supplies from Poland to Ukraine amounts to 1.5 billion cubic meters per year. This writes UNIAN.
A year ago, in June, Ukrainian and Polish gas transmission system operators – companies Ukrtransgaz and Gaz-System S. A. has completed the preparation of the feasibility study of this project. In early December, 2016, the company signed an agreement on the rules of engagement for the project.
The gas Interconnector Poland – Ukraine will include the construction of the gas pipeline "Germanovichi – Polish-Ukrainian border" with a total length of about 1.5 km in the territory of Poland and the "Bilche-Volytsya – Ukrainian-Polish border" with a length of almost 110 km on the territory of Ukraine. In addition, on the territory of Poland will be constructed compressor station Strachocina, measuring station and the segments of the pipeline: Hermanowice – Strachocina, Strachocina – Pohorska Will Pohorska Will Worsen and Tworow – Tworzen. The main goal of the Polish and Ukrainian gas transport system – increase in possibilities of import of gas from EU via Poland and providing the possibility of storing the European gas in Ukrainian storage facilities. The project is expected to provide an increase in throughput of gas.
Comments
comments