The EU called the date of entry into force of the Association agreement with Ukraine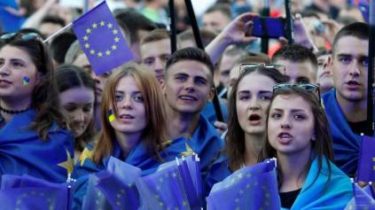 The Association agreement between Ukraine and the EU should enter into force in full on 1 September 2017. This was stated by the head of the EU delegation in Ukraine Hugues Mingarelli
He stressed the importance of the document, because this agreement will contribute to the policy of Association and integration of Ukrainian economy into the European market.
See also:
The Kremlin dirty tricks at every step. Poroshenko explained why he delayed the ratification of the agreement with the EU
"The process of ratification of the Agreement is almost complete. It was ratified by all 28 EU countries. From 1 September the agreement will come into implementation stage", – quotes "Interfax-Ukraine" a quote the European politicians.
As previously reported, all member countries of the European Union have already ratified the Association Agreement between Ukraine and the EU, however, still a number of formalities. So, the Netherlands needs to transmit instruments of ratification to the EU, the Council of the EU will finally announce the completion of the ratification process. After that the document will come into force on the first day of the second month after completion of all procedures.
Comments
comments