The head of "uz" has told, when and for what the money will buy new passenger cars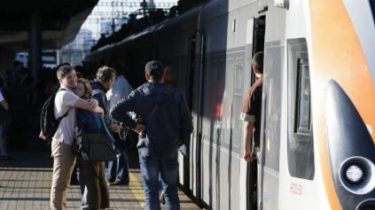 Over the next five years,"Ukrzaliznytsya" plans 40% upgrade passenger rolling stock, for a total amount of 100 billion UAH.
"What we have planned in their 5-year strategy is the modernization, renovation, or purchase of 40% of the passenger rolling stock" – said the head of "Ukrzaliznytsya" Wojciech Balczun, quoted by "UKRINFORM".
He laments that over the past 20 years there have been almost no update of passenger trains on today, this passenger rolling stock for over 30 years, and often reaches up to 40.
"The investments we have planned investment in rolling stock is more than 100 billion hryvnia for five years, and the overall investment plan "rolling stock+infrastructure" is 150-160 billion. But you have to understand that it really is investing for survival, because we have so many delays and underfunding that we need these investments in order to survive", – said Balczun.
The head of "Ukrzaliznytsya" also said that the European Bank for reconstruction and development in mid-summer will provide the company a loan in the amount of $ 150 million for the purchase of cars. This program was opened in 2009, but it "froze" because of the war in the Donbas and the problems in the economy. Now line of credit was renewed.
Meanwhile, Ukrzaliznytsia opens new routes to Europe.
Comments
comments