Leshchenko emotionally reacted to the court decision in favor of Avakov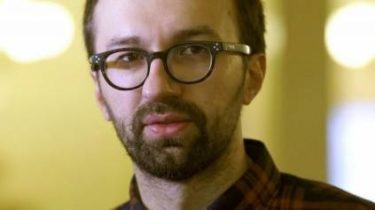 People's Deputy of Ukraine Serhiy Leshchenko has accused of bias of the court, which ruled in favor of the Ministry of internal Affairs of Ukraine and its head Arsen Avakov.
said Leshchenko, it was not the agenda of the meeting of court at which judgment was rendered, he does not know what arguments the judge cited in favor of Avakov.
"What's more interesting is the case was heard for more than a year previous composition of the court, but as soon as the judge was changed, almost instantly was rendered necessary Avakov decision", – said the Deputy.
See also:
GPU: Leshchenko lied about the existence of the submission for the MP Boyko
In addition, Leshchenko has accused the interior Ministry in the use of public funds for litigation. According to him, the Ministry paid a thousand hryvnia and attracted to the process of the head of the legal Department of the Ministry of interior.
The Deputy also drew attention to the fact that Avakov as evidence provided the court with expert opinion of the research conducted by the Department, which is subordinate to the interior Ministry.
Leshchenko recalled that the information was disputed by Avakov, was prevalent in Germany in the newspaper "Deutsche Welle", so the Minister sued, and to this edition. According to the Deputy, the action of the Civil code of Ukraine to Germany does not apply, furthermore, "Deutsche Welle" – is not a legal entity, registered in Ukraine.
See also:
A court in Kyiv has closed a "housing case" Leshchenko
"thus the claim Avakov against the German legal entity to the Podolsk court of Kiev is absurd, and any judge of their proper defendant – the manifestation of bias," – said Leshchenko.
The Deputy said he intends to appeal ruling in favour Avakov solutions.
See also:
A torn jacket and accusations of lying. In Parliament fought Leshchenko and Melnichuk
We will remind that earlier Leshchenko said on the surveillance by law enforcement agencies and bugging mobile phones. A lawsuit against MP and "Deutsche Welle", where was published the information was filed by the SBU and the interior Ministry. June 13, Podolsky district court of Kyiv ordered the people's Deputy from BPP Sergey Leshchenko to refute the information about the surveillance of him.
Comments
comments