Managers of the insolvent Bank transferred to their foreign firms half a billion hryvnia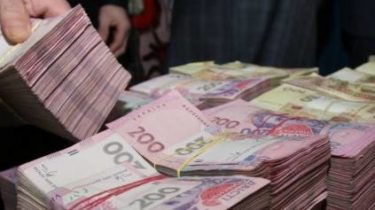 Employees and related parties is now insolvent "Bank national Credit" is deducted from accounts in Bank of Bank Frick and Co Aktiengesellschaft (Liechtenstein) is in favor of the newly created firms of 25.47 million dollars (more than 0.5 billion UAH – the equivalent of a quarter of the balance of financial institutions). These companies were registered at managers of the Ukrainian Bank.
It is reported by the Deposit guarantee Fund of individuals.
They also found that 82% of Bank loans are unsecured.
"As of today, the carrying value of the loan portfolio "Natskredit" is 1 billion 270,8 million UAH, of which 352,4 million UAH are loans which have been unsecured from the start. Loan portfolio by 694,03 million UAH are loans in which the property rights and assets. Moreover, a large part of the property lost or stolen, and most property guarantors are impossible to find. Thus, we can assume that the Bank's loan portfolio is 82%, is unsecured," – said in the DGF.
At the same time it became clear that "the market value of all assets of PJSC "Bank national credit" was determined by an independent appraisal companies at 178 million, which is 9% of the amount specified "on paper" – 1 billion UAH 943 million (as of 1 Dec 2015)".
In the DGF explain that before the introduction of the Bank provisional administration, management of financial institutions entered into a disadvantageous agreement "was purchased right of claim at an inflated price, the Bank made a disposal of property at prices lower than usual, and there are instances when the Bank refused to own property requirements. During the interim administration, these facts were established and the relevant agreements declared null and void. Their total amount is 242,5 million UAH, 517,5 thousand dollars and 9 thousand Euro".
Currently, the courts hear about 200 cases of fraud in the Bank, the DGF filed ten statements to law enforcement regarding the Commission of criminal offences by top managers, employees and related persons "Natskredit".
The DGF has already paid 279,32 million UAH of compensation to depositors. The total guaranteed amount in the Bank is 293,907 million.
The total amount of accepted creditors ' claims of the PJSC "Bank national Credit" as of may 1, 2017 was 807,93 million.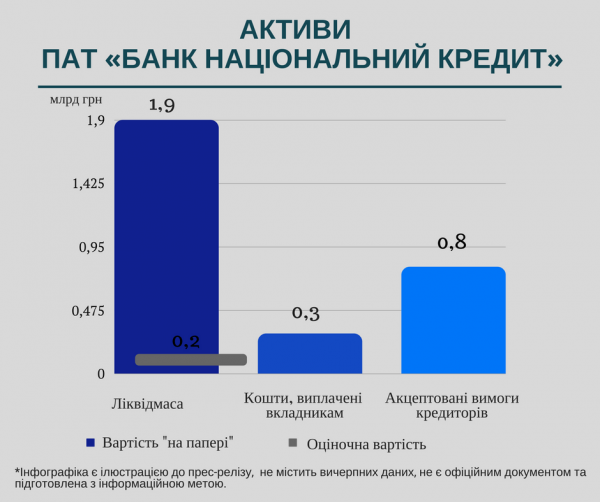 DGF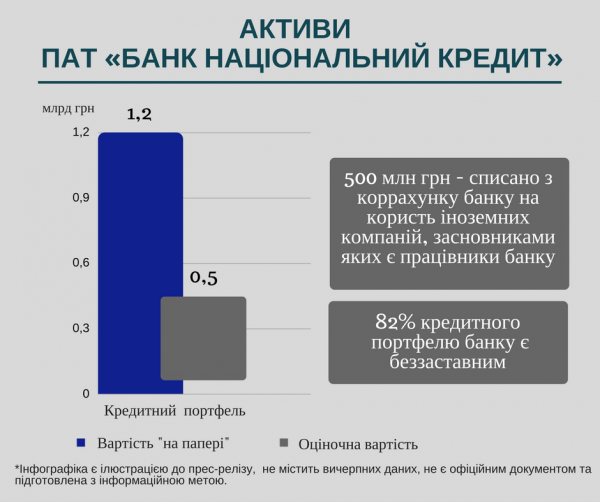 DGF
Comments
comments