Ukraine plans to join the formation of a new gas corridor from Hungary and Croatia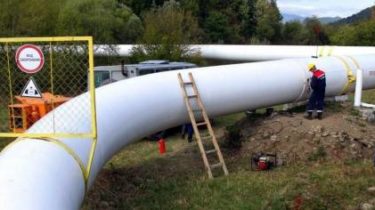 Ukraine will join the project of forming a new gas corridor with Croatia and Hungary, which involves the capacity utilization of LNG terminal (LNG terminal) on the Croatian coast. Kiev is interested in this project as part of the diversification of natural gas supplies and to establish new forms of cooperation in the energy sphere with the countries of the European Union.
"We are keen to create a gas corridor with Croatia – Hungary – Ukraine and will do everything to make this project closer to full implementation. We are interested in such gas supplies to Ukraine", – said Prime Minister of Ukraine Volodymyr Groysman during the meeting in Croatia, with the Prime Minister Andrei Plenkovich.
The project is included in the package of initiatives of the President of Croatia Kolinda Grabar-kitarović with the formation of a Central vertical cooperation "Adriatic – Baltic – Black sea" and includes not only the delivery of fuel, but also the possible Association of gas transmission systems of the three countries.
Meanwhile, Ukraine has made first step to creation of the largest gas hub in Eastern Europe.
Comments
comments